Whatever your age, lifestyle or levels of mental and body fitness.We are not about smashing targets, pushing through thresholds, redefining you. We are about supporting you through encouragement, access and inclusion. We are about you doing what you want when you can.
Train along with our coaches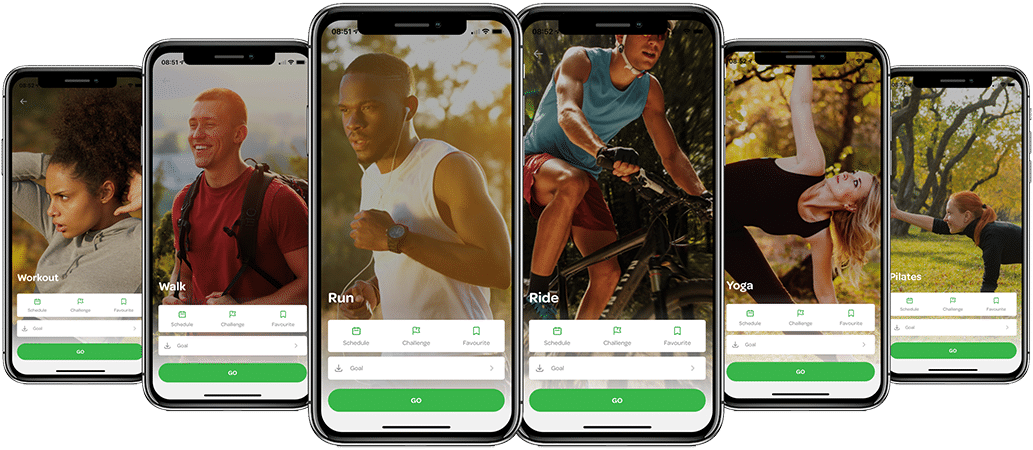 Connect with your sensor
Your effort score can personalised by connecting your Bluetooth heart-rate monitor or your smart watch within the App. Revoola also connects to Wattbike and most speed and cadence devices. See our FAQs for more information.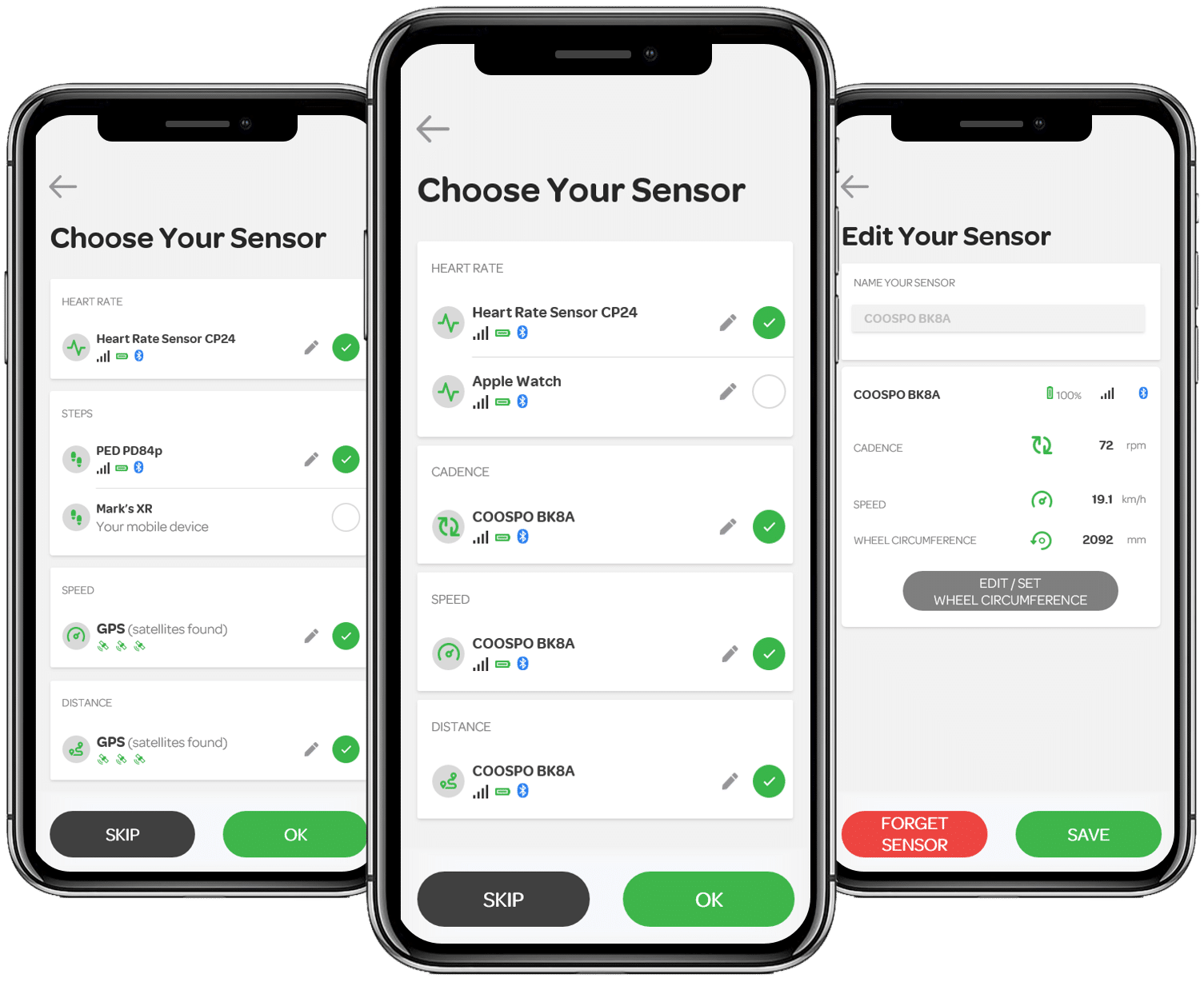 More data
Revoola has incredible functionality for those keen to explore the data. Check your Feed and keep scrolling down, if we can record it, we have. Click on the Overview page and you will see a simple graph to show how you are progressing month on month.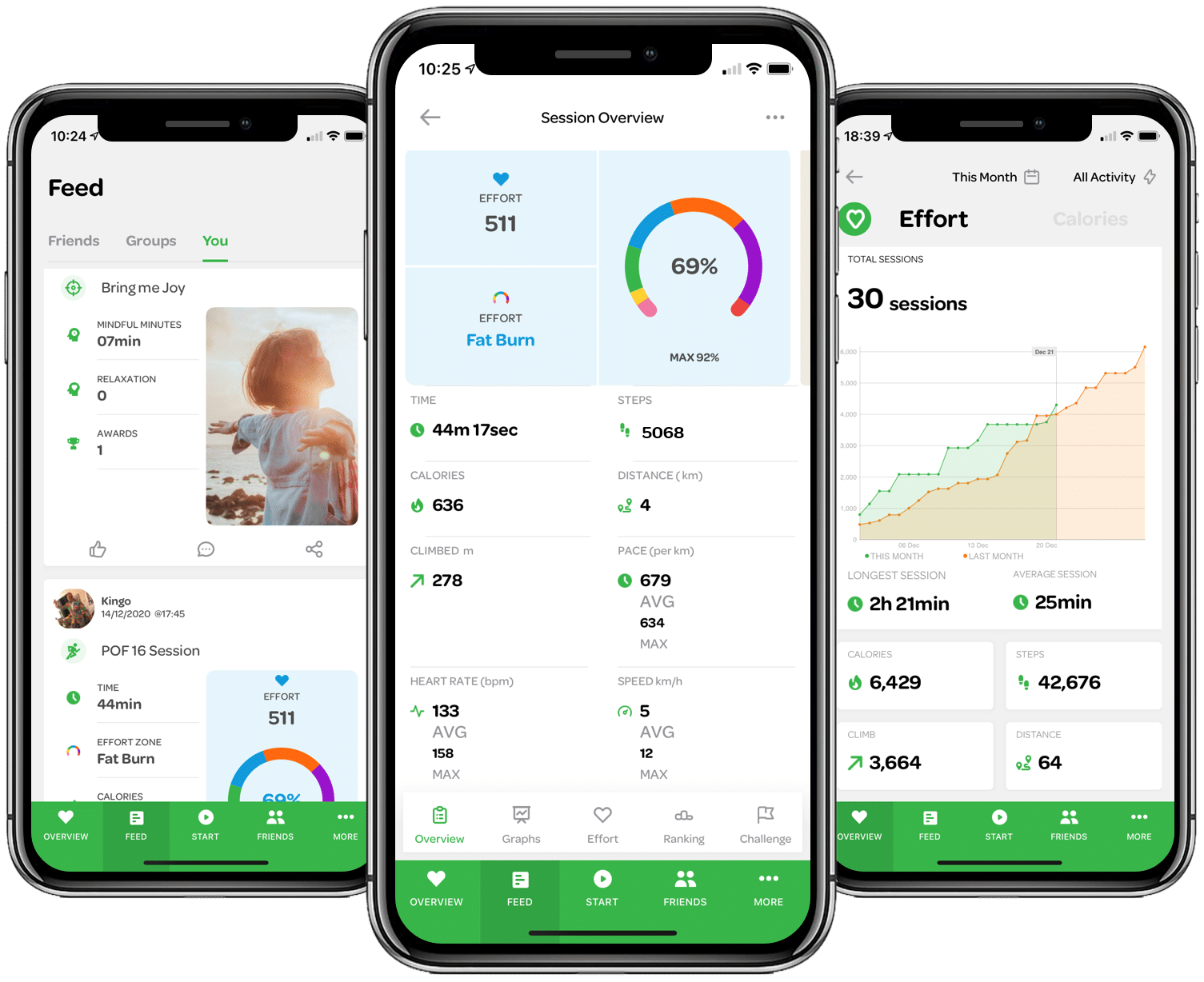 Effort Training Zones
Effort Training zones allow you to check your progress. For example, if you are aiming to hit the 'Fat Burn' zone in your sessions, the blue zone is your target.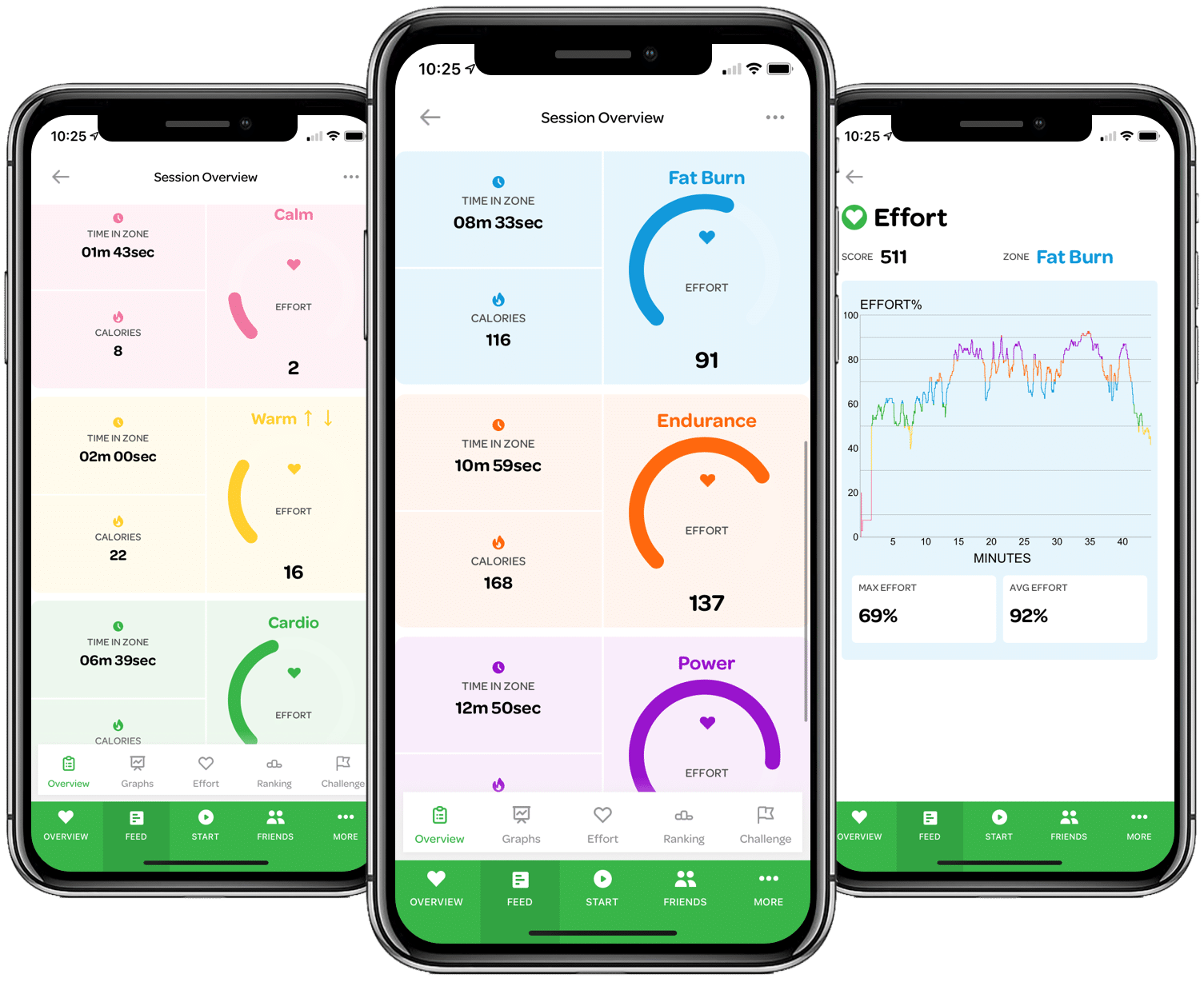 Your Way with maps and photos
Upload a photo to your session 'Overview' or swipe left to check the effort based map and see the toughest section on your route.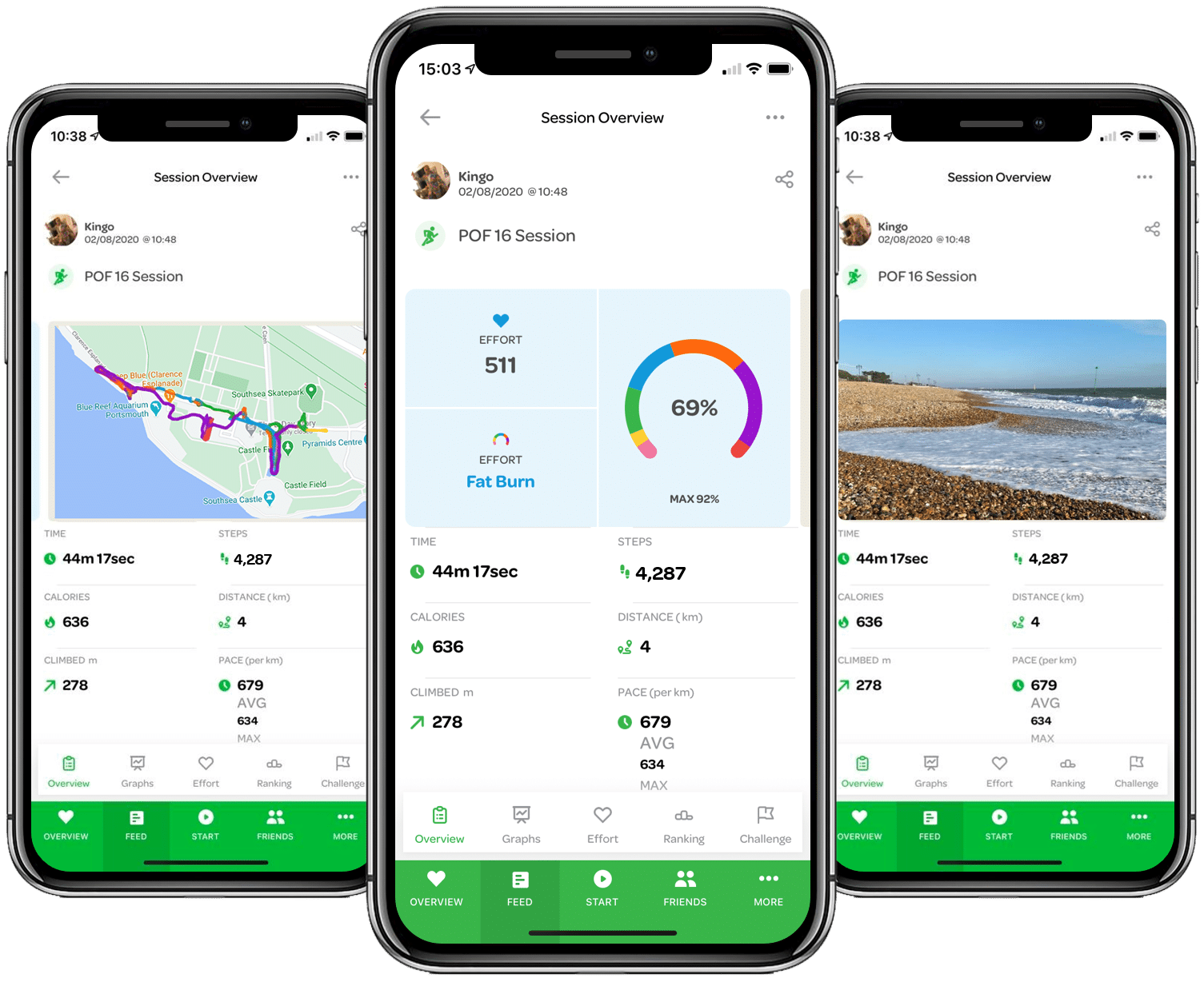 Monitor your sessions
Record all your sessions in one place; classes, runs, Yoga and meditations; build your personalised progress chart and feel proud of what you achieve.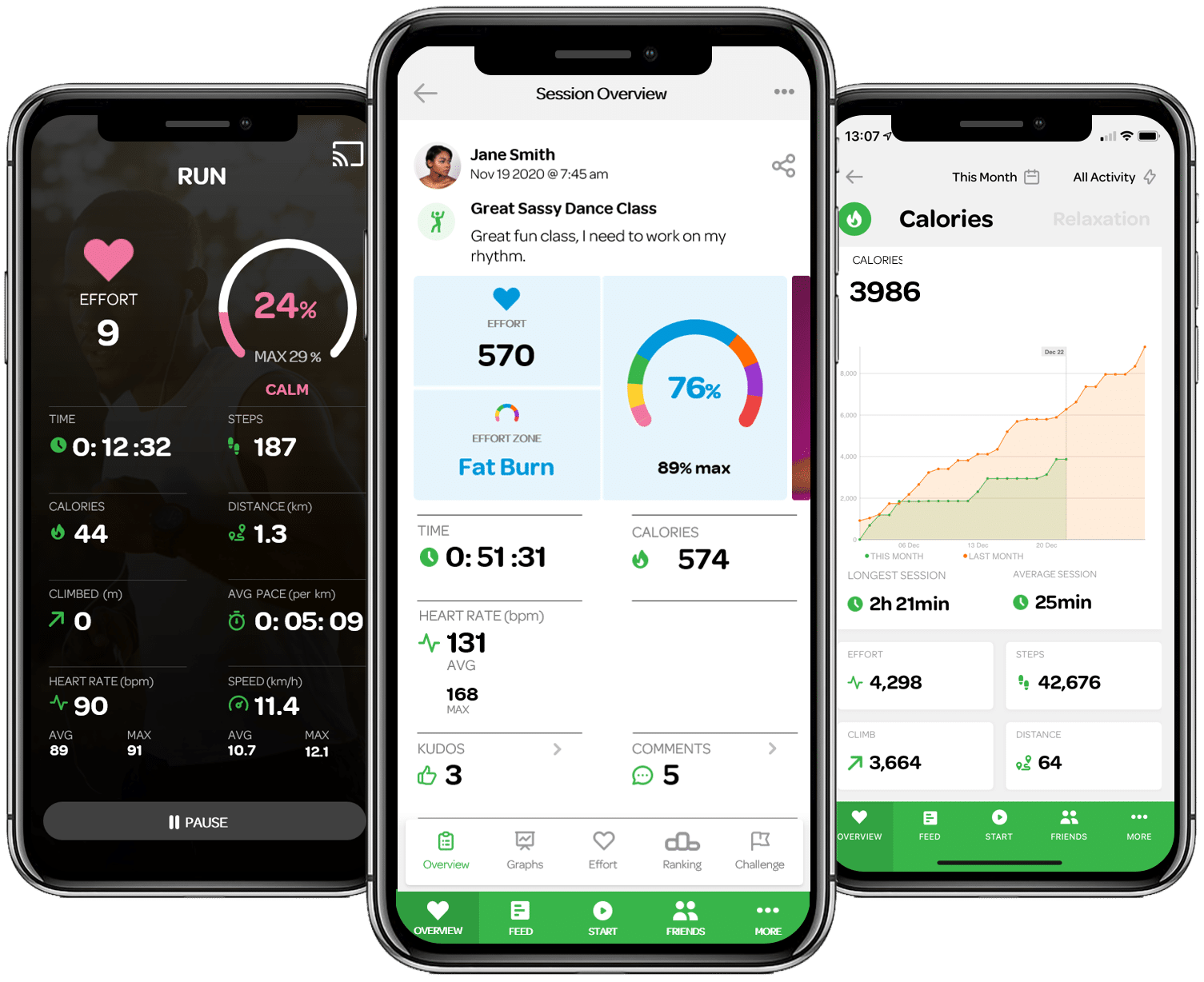 Set your goals
It's up to you, but we don't do segments and racing; we do effort and time on task. An Effort goal of 300pts is the perfect place to start. Try a walk, run or ride with an effort score 'goal' or chase your previous best on a class Leader board.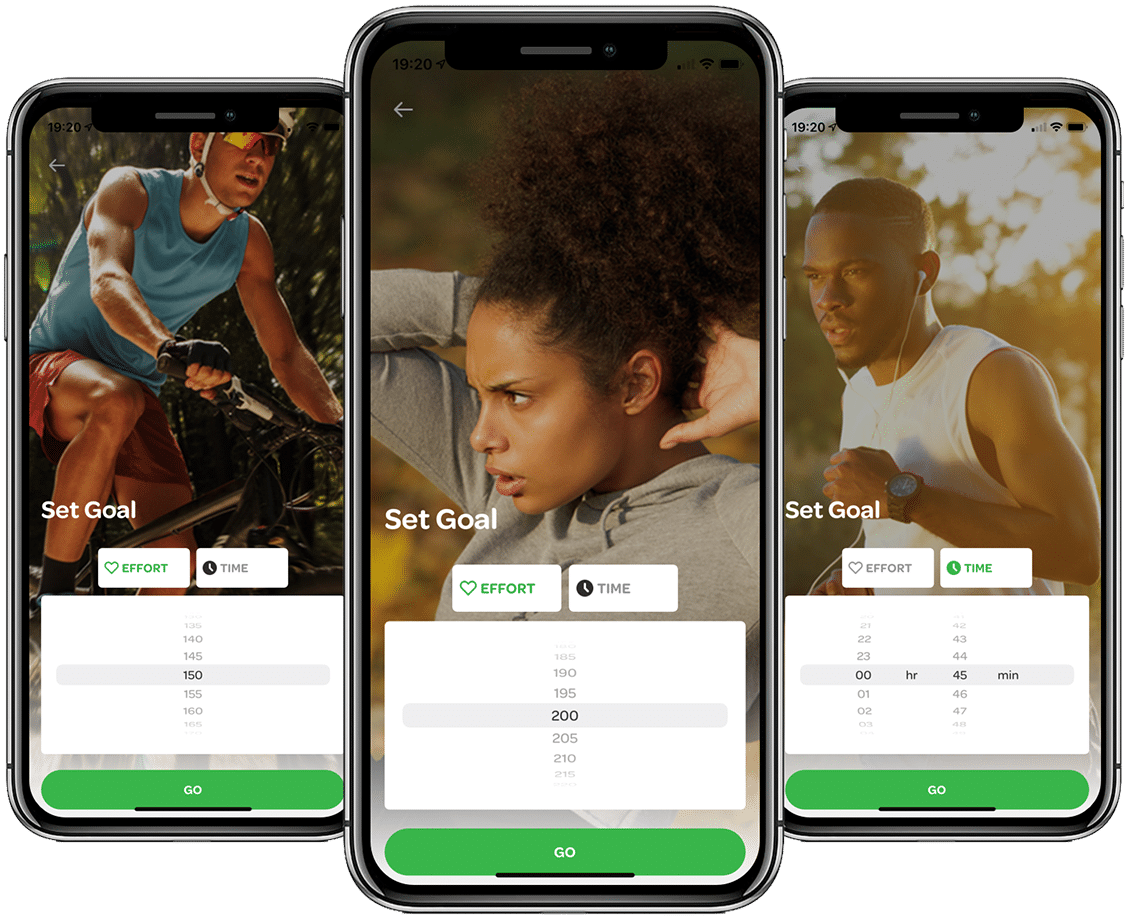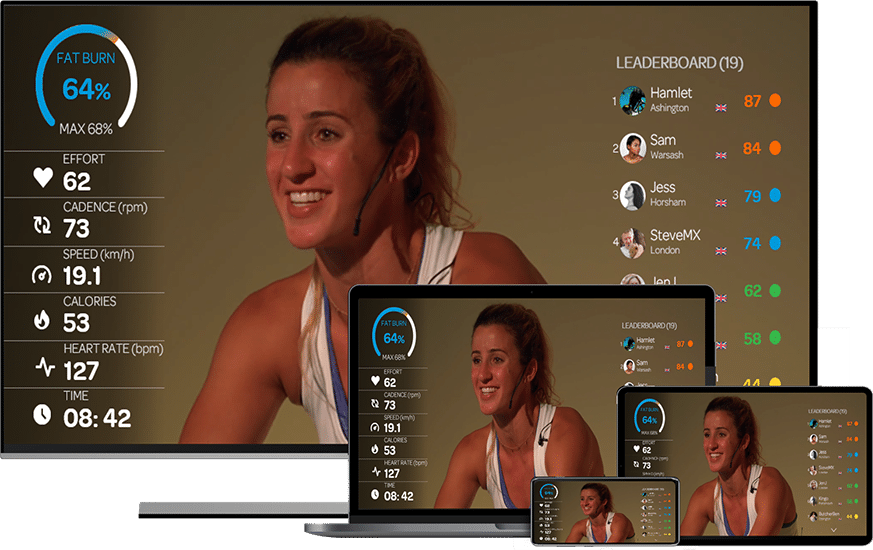 Watch on your mobile, tablet or cast to a big screen. Whatever your level, we'll track your effort.
Plus, if you wish to get more data, connect your heart rate monitor or fitness device, to access real-time stats for you and the rest of the class.