Rewards your effort, not your performance.
However you are feeling. Whatever shape you're in. Revoola provides a single destination to improve your mental and physical wellbeing with an app that fits in around you. An easy to use, low cost way to manage, track and celebrate what you want to achieve.
A single destination accessible to everyone
whatever they are looking for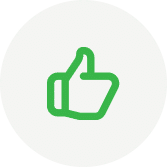 You call the shots
No long personal contracts.
Pay monthly.
Cancel anytime.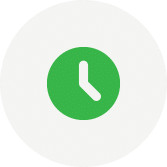 Your timetable
No spare time? No problem.
On demand classes for every ability level from as short as 5 minutes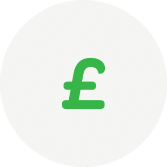 Your budget
One single low cost payment to unlock everything. Get 30 days free then just £9.99 per month.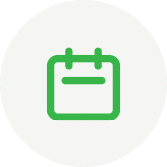 Your way
Making an effort is the only thing that counts. Each step, however small, is positive.
Train along with our coaches or start your own workout
At home, at the gym, outdoors
Challenge friends
Try a 1 to 1 challenge or send your session to your friends for them to try. Our effort score creates a uniquely level playing field.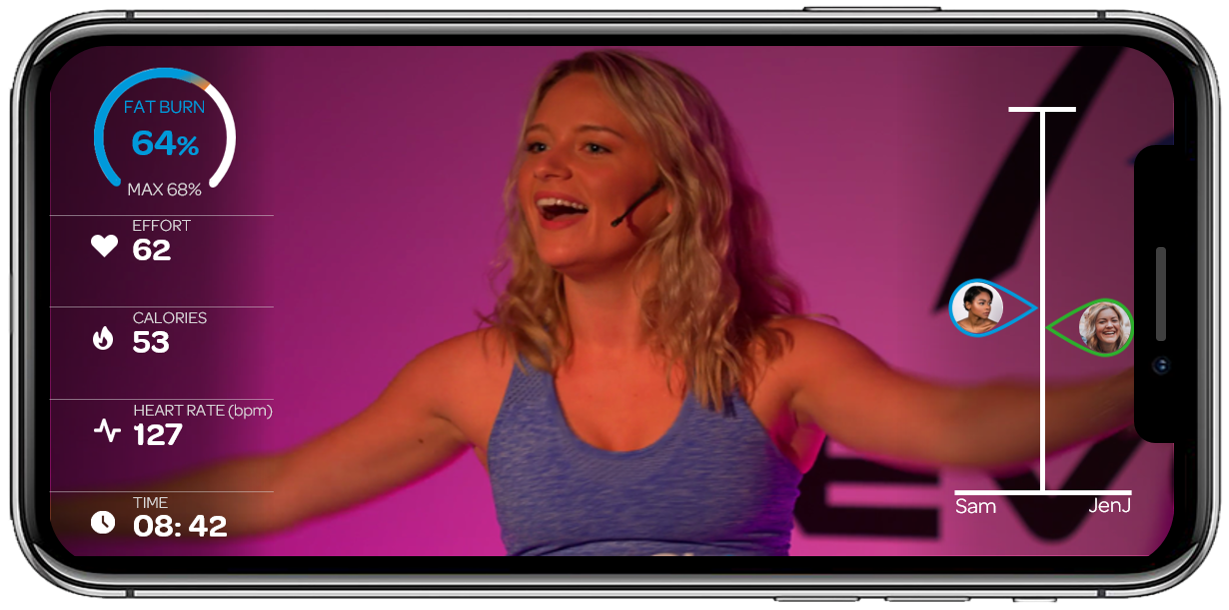 Track everything
Monitor all your mind classes and body sessions in one place. You can record your outdoor walks, runs and rides here too. Don't forget to add a photo.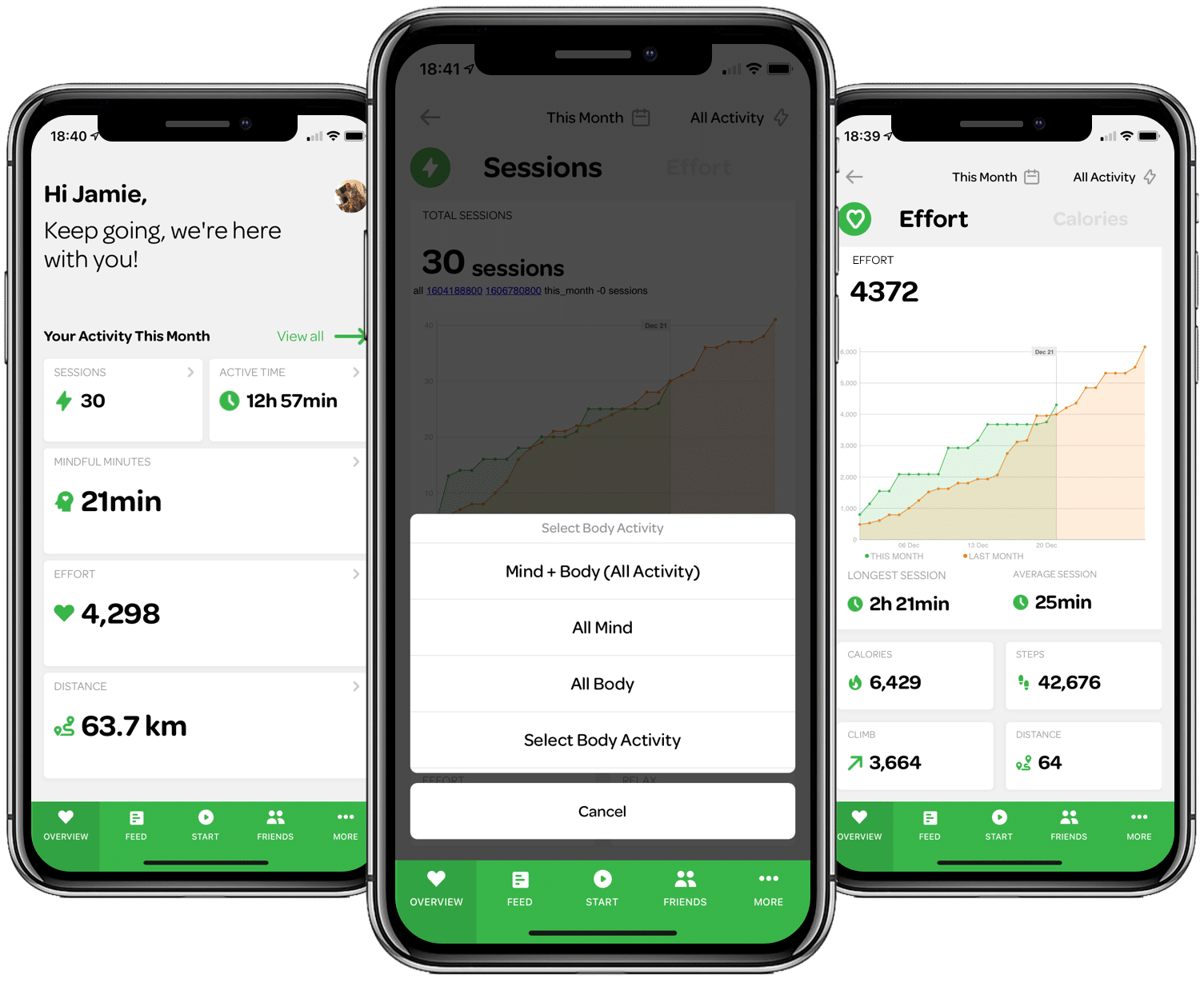 Schedule classes
Some people like to plan ahead; and this means you can invite your friends, family and colleagues to join you. It takes less than a minute to invite up to 20 friends to join a group class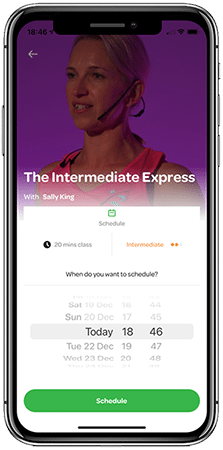 Compete
If leader boards are your thing, or you have a training partner, you can be competitive via our unique Effort score. But remember, our level playing field works both ways!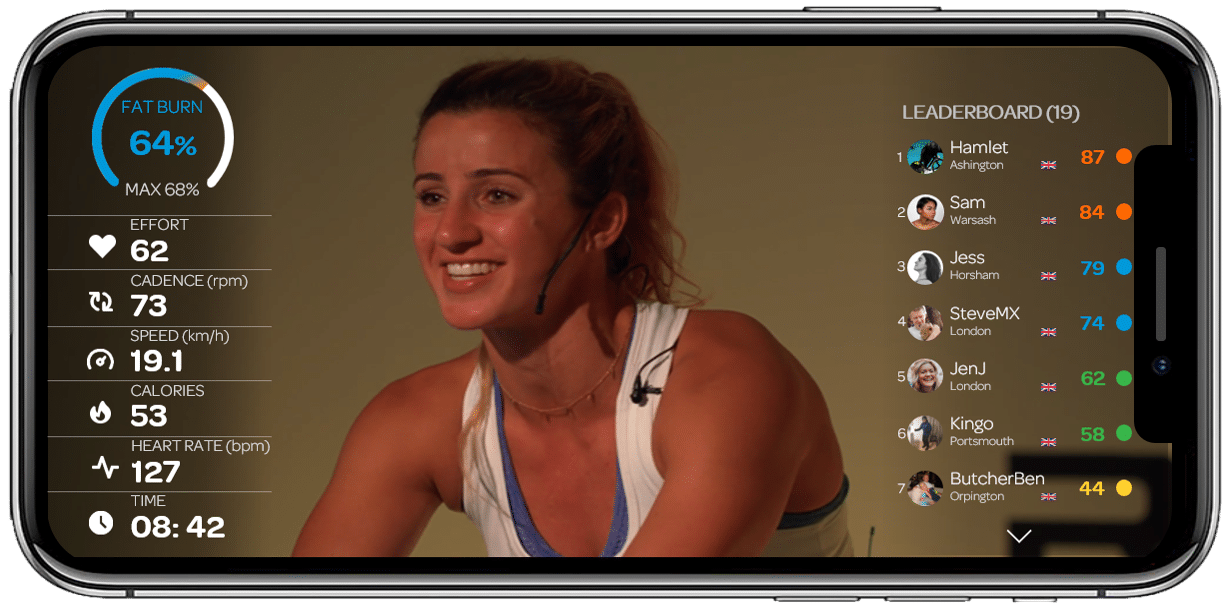 Group activites
As soon as your friends join you on Revoola, be sure to set up a private group together. Share, plan, offer encouragement (Kudos), even leave words of encouragement.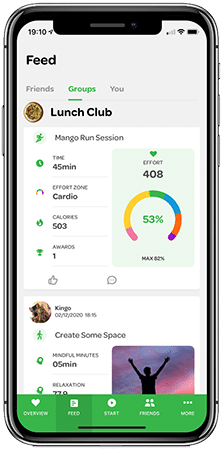 Find friends
There are 1000s of users, so find your friends and request to follow them to see what they have been up to.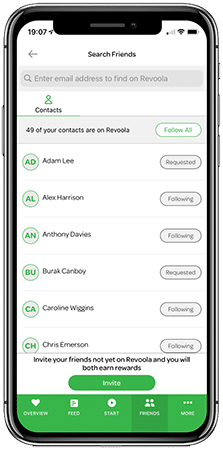 Invite friends
Be a trailblazer and invite your friends who are not yet out of the darkness into the Revoola light.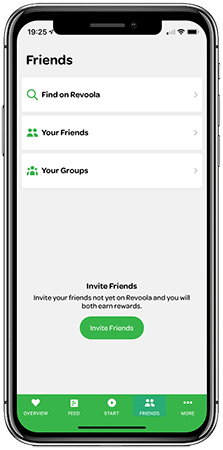 Set your goals
It's up to you, but we don't do segments and racing; we do effort and time on task. An Effort goal of 300pts is the perfect place to start. Try a walk, run or ride with an effort score 'goal' or chase your previous best on a class Leader board.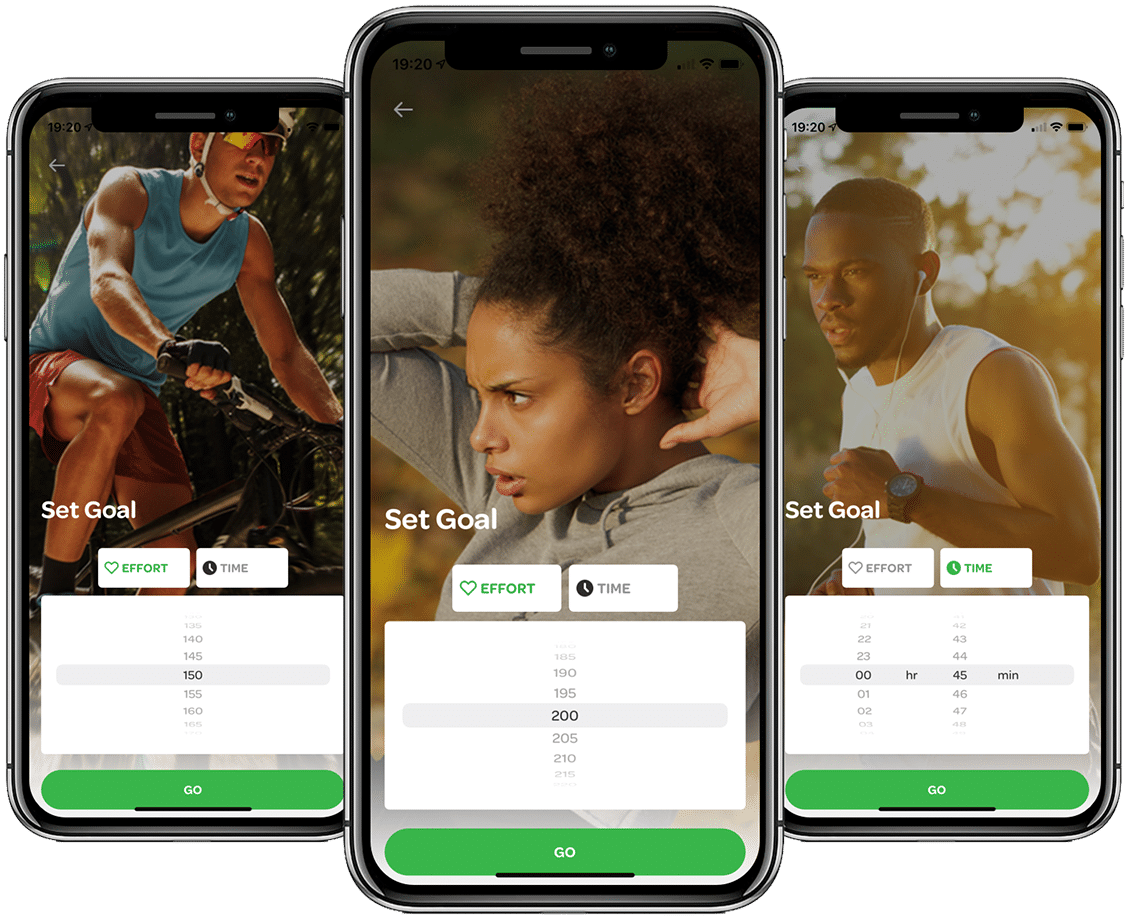 How to track your progress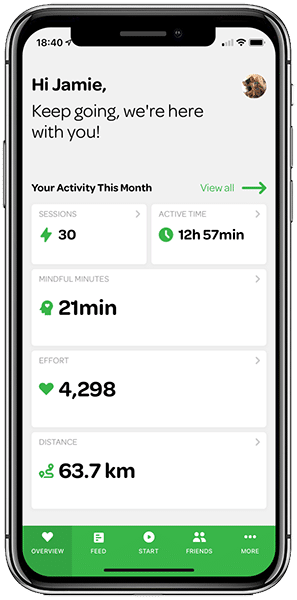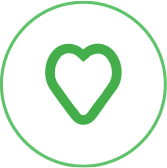 Body Score (Effort)
Effort is calculated and displayed from 0% to 100% based on some basic information we gather from you when you join. Revoola awards points based on your personal effort in all Body activities. You might earn more points when out running than when doing a Yoga class for example.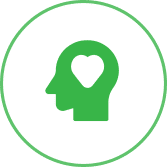 Mind Score (Relaxation)
Mind Score (Relaxation) is calculated in the same way as Body Score (Effort) except that points are awarded for being more relaxed and mindful. You will probably earn more points in a Relax meditation than a Mindful Movement class for example.
Users who wear a Bluetooth Heart Rate monitor or a Smart Watch will receive an actual Mind Score (Relaxation) and Body Score (Effort) while all other users will receive an estimated Score for both.